Hello!
Last weekend my financial planning colleague Kelly Luethje and I hosted a fun "stump the financial planner" coffee hour at Broadway Pastry in South Boston. I'm pleased to say we were not stumped (this time).
Read on to hear about my favorite question (and answer!) from that event.
If you would like to host a "stump the financial planner" event, just send me an email: michelle@briofp.com.
Best,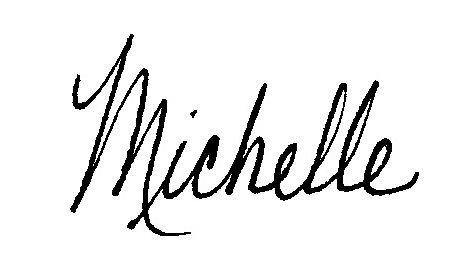 Michelle Morris, CFP®, EA
BRIO Financial Planning
At a recent event, a bright young Boston professional asked me the following question:
"As a financial planner, what is the one thing you urge your clients to do to ensure financial success?"
She went on: "Is it telling clients how to invest? Is it telling them what kind of accounts to set up? Is it being smart with their taxes?"
I glanced at my colleague and co-host Kelly and I knew that we would have the same answer. It is, in just 5 words: SPEND LESS THAN YOU EARN.
That's it. I tell clients that this one thing is 95% of the battle and the rest is details. A lot of details, to be sure, but details nonetheless. The things this young woman mentioned all matter, as do dozens of other things, but they all pale in comparison to the most important thing. It is simple, but not always easy.
I got interested in personal finance in 1992, back when I was a bright young professional. I'd like to think I am still bright and professional, just not so young any more! I read a lot by personal finance author Jane Bryant Quinn. In 1992 the annual IRA contribution limit was $2,000. (Today it is $5,500). Ms. Quinn said emphatically that there is someone in your neighborhood, in your family, amongst your friends and co-workers who is living comfortably on $2,000 less than you do. Some of them are living on much less. You can afford a $2,000 IRA contribution. That statement made quite an impression on me.
If you have a 401(k) or 403(b) plan at work and are not yet maxing it out ($18,000/year for those under 50, $24,000/year for those 50 and over), this is a great opportunity to put away money and save on taxes at the same time. Go log in right now. I'll wait. If you are contributing 4% of salary, increase it to 5%. If you are contributing 5%, then increase it to 6%. If you aren't contributing anything what are you waiting for?? Odds are you won't miss it. In three months go back and up it again by another percent. Repeat until you feel the pinch. You might be surprised how much you can squeeze out of your pay check. And that's it, the ONE thing that is more important than all the other things.
Happy Savings!