Hello!
Recently one of my readers scolded me for "always" writing about saving money.   Certainly, one of my mantras is "Save, Invest, Repeat", as it is the surest way to reach financial independence.
But today I resolve to step off my save your money soapbox and write about spending.  Can we increase happiness and life satisfaction by spending?  The answer may surprise you.
Best,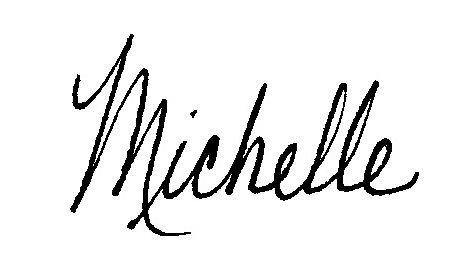 Michelle Morris, CFP®, EA
BRIO Financial Planning
As a financial planner, I talk to clients constantly about saving and investing money for their future, and to clients who are already retired about making their portfolios last.  But what about the flip side: spending today?  

Much of our spending goes to keeping a roof over our heads, ferrying ourselves to our jobs, and putting food on our tables. Research has shown that happiness derived from spending levels off dramatically once these basic needs are met. Greater wealth is not well correlated to greater happiness.I recently read "Happy Money – the Science of Happier Spending" by Elizabeth Dunn & Michael Norton.  The authors, academic researchers, wondered "just because money often fails to buy happiness, does that mean it can't?"
Their book, heavily researched, identifies 5 ways we can spend to increase happiness.
#1 Buy Experiences
Experiences like trips, concerts and special mealsprovide more happiness than things in part because they make us feel connected to others.   We are much more likely to experience buyer's remorse for material goods.
#2 Make It a Treat
When something wonderful is constantly available, we are less inclined to appreciate it. Limiting our access to things we like and turning them into treats enhances our pleasure.  Make that afternoon latte a special indulgence rather than a daily necessity.
#3 Buy Time
Money allows us to outsource some of our most dreaded chores, giving us more time to pursue our passions.  The authors suggest asking "How will this purchase change the way I use my time?" before buying.  When people focus on their time rather than their money they choose activities that promote their well-being.
#4 Pay Now, Consume Later
Take the mindset of "consume now and pay later" and put it in reverse.  Waiting, even briefly, for something makes it better when we get it.  Delaying consumption allows spenders to reap the pleasures of anticipation without the buzzkill of reality.
#5 Invest in Others
Spending on others provides a bigger "happiness boost" than spending on yourself.  Giving our money away makes us feel healthier and wealthier.  This is true even in poor countries where spending money on others may come at the expense of meeting one's own basic needs!
Remarkably none of these principles need cost a lot.  Certainly it is not realistic to take all the money we spend on housing, transit and food (our largest spending categories) and reallocate it to experiences and donations.
But even small purchases can make a difference for our happiness on any given day.  The question isn't "Should I sell my house and give it all to the Red Cross", but rather "Could I reallocate just $5/week to spend in ways that increases happiness?"  I challenge you to try.