Hello!
Parents in my readership will undoubtedly recognize the subject line of today's newsletter as the first line of Margaret Wise Brown's beloved children's book Goodnight Moon. Like many of you, my husband and I read this book to our son thousands of times before he outgrew it.
Today we learn what happened to the book's substantial royalties after Ms. Brown died prematurely in her early 40's. It is a cautionary tale for anyone leaving assets to minor children.
Special thanks to elder law and estate planning attorney Nancy Catalini Chew of Harvard, MA for her insights.
Best,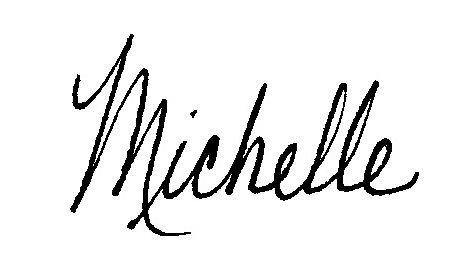 Michelle Morris, CFP®, EA
BRIO Financial Planning
The beloved children's book Good Night Moon was published in 1947. Today a third generation of parents is lulling their children to sleep with this gentle story of a bunny saying goodnight to everything he knows.
The book's author, Margaret Wise Brown, died unexpectedly in 1952 at age 42 from a complication after emergency surgery. She was not married and had no children.
In her will she left the rights of Goodnight Moon and dozens of other books to a friend's child named Albert Edward Clarke III who was a "rascally" 9 year old at the time. You can read more about the fascinating story of Albert in this WSJ interview from 2000.
Albert went on to become a troubled teenager. In 1964 when he was 21 he received the accumulated earnings from his inheritance: $75,000 (nearly $600,000 in today's dollars). He was advised to invest conservatively in savings bonds, instead he gave some of the money to his family, and spent thousands on clothes and a car. By age 22 all he had to show for the money was a badly dented convertible and 14 pairs of alligator shoes.
By the time he was interviewed for the WSJ in 2000 at age 57 he had received an estimated $5 million in royalties from Ms. Brown's books, he lived on the margins of society and had $27,000 to his name. Since then he has dropped from public view.
I spoke to elder law and estate planning attorney Nancy Catalini Chew of Harvard, MA about the sad case of Albert. She notes that having children is often what prompts people to think about doing some estate planning – wills, trusts, etc. Naturally we want to be sure our children are cared for in the event of our untimely death.
Attorney Chew always recommends that assets for minors be placed in a trust. The trust can be "wrapped in a will or wrapped in a separate trust document". There are pros and cons to each approach. Attorney Chew also says that she always has a conversation with clients about the appropriate trustee for these assets. Does it make sense for the guardian of the children (the person they will live with) also be the trustee of the assets? And if so, does it make sense for that person to be sole trustee, or should there be a co-trustee?
You (the parents) can write provisions in the trust about how the assets should be spent for the benefit of the child(ren). Attorney Chew recommends that the trust document is not the place to get overly detailed with precise specifics.   You want to give the trustee some latitude, as you don't know what sort of events will occur in your children's lives in the future. In the trust you can reference a personal memo that is a lot more detailed. This memo is not binding, but is useful to both trustees, beneficiaries, and if necessary to the court if there is contention.
The next question is when the trust dissolves, in other words, at what age does the child get all of the accumulated assets, free from any supervision? Attorney Chew recommends that you add a buffer to whatever age you are thinking. If you think 25 is a good age, then consider making it 30. You can give the trustee discretion to end it earlier than the stated age, but they cannot end it later. So if everything is going swimmingly, then the trustee can appropriately decide that the child is ready to handle the money before the stated age.
Without any trust provisions in place, a minor inheriting money will receive all of it, without supervision, at age 18 in Massachusetts.
You may be thinking "but what if my 12 year old Susie is mature and studious, I'm sure she won't have trouble handling money at a young age". Attorney Chew says that sometimes studious Susies decide at age 16 to "pierce every inch of their body" and drop out of high school. But even in absence of a new-found wild streak, trusts can protect assets in other ways. Susie will be eligible for more college financial aid if her assets are in trust. Also, the assets are protected in the event of a lawsuit, bankruptcy or divorce.
There are many things to consider when leaving assets for children or young adults. Every individual case is different and it is crucial that you discuss the details and have the documents drawn up by an experienced estate planning attorney. Thank you again to attorney Nancy Catalini Chew for your expert input!